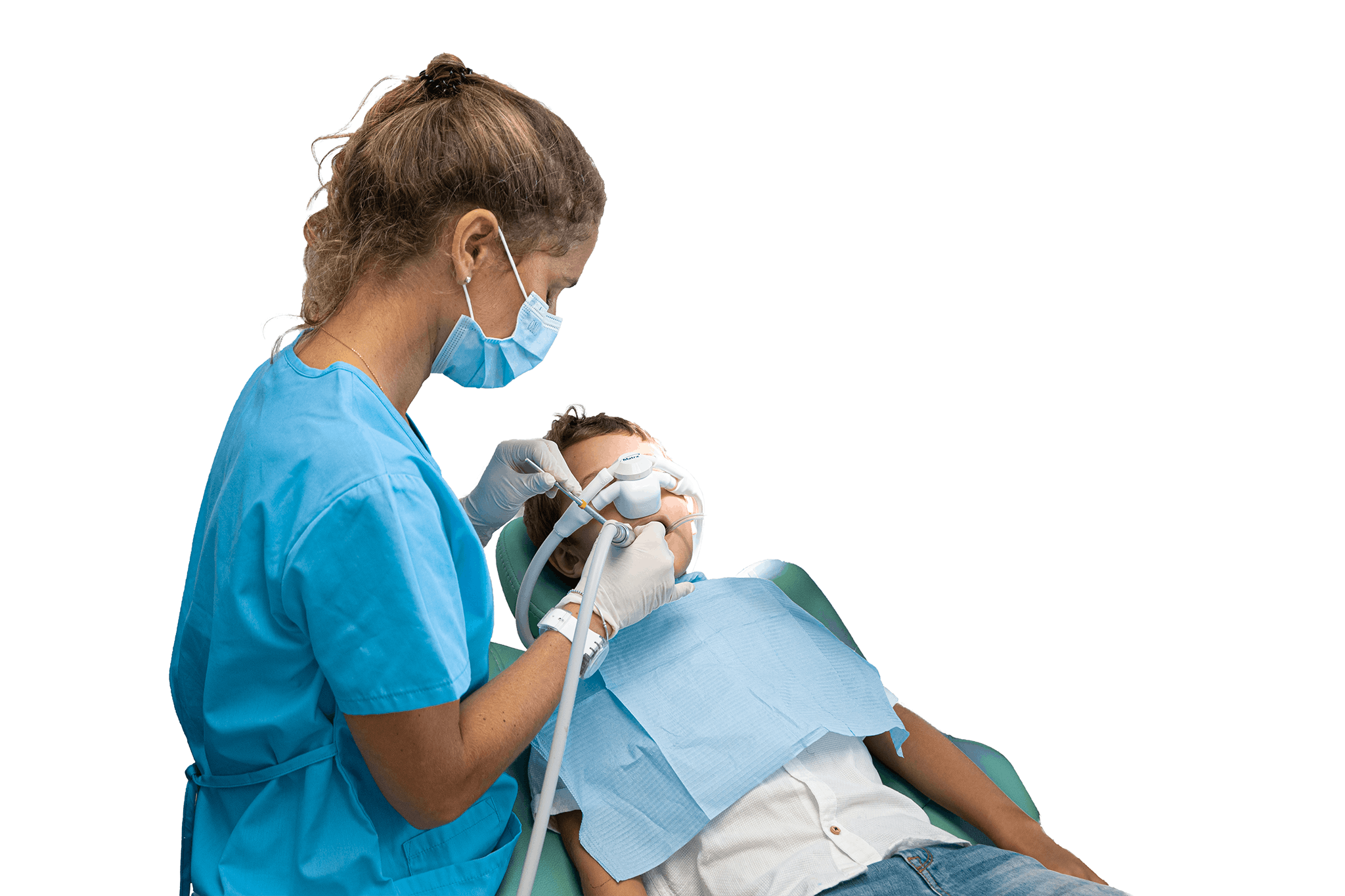 July 16, 2020
Conscious Sedation
What is it?
Conscious sedation is defined by a state of minimal depression in the patient's level of consciousness, which allows him to breathe voluntarily and autonomously. The patient is able to respond adequately to physical stimuli and verbal commands. Conscious sedation with nitrous oxide
How does it work?
Conscious sedation by inhaling nitrous oxide and oxygen is the most frequently used sedation method in America and Europe. This technique, used for over 100 years, allows to minimize pain, relax the patient and facilitate dental treatment.
Nitrous oxide is a colorless, breathable gas. It is administered by inhalation through a nasal mask. The patient remains conscious and is monitored throughout the dental treatment.
Why choose conscious sedation with nitrous oxide?
• effective results against anxiety
• acts quickly
• flexible duration - can be used for all types of treatments
• absolute control (the level of sedation can be changed at any time)
• patients recover quickly
• minimal side effects
• contains an analgesic effect
• patients can resume their activities right after treatment
• our doctors are qualified to use this technique and we have all the necessary safety equipment
• everyone can use this method, whether adults or children