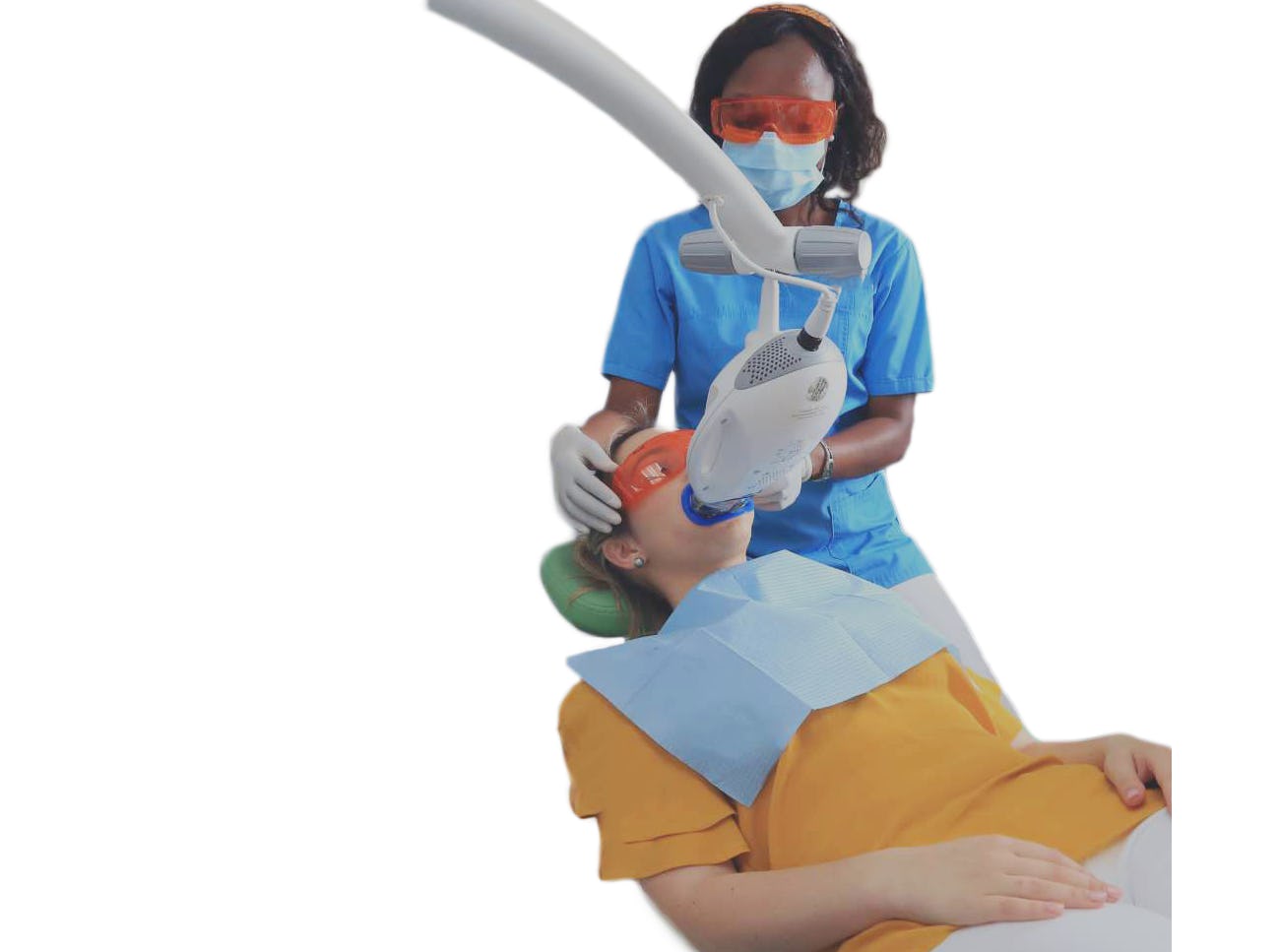 June 10, 2020
Philips ZOOM: painless teeth whitening in 1 hour!
Bleach all of your teeth in just one hour without any pain or discomfort with Philips Zoom. It will eliminate years of staining from coffee, nicotine, red wine etc.
The results are immediate and may even improve further over time. Philips Zoom is the only teeth whitening system with clinical studies which demonstrate both its safety and efficiency. With Philips Zoom, the structure of the teeth remain unchanged and any previous restoration work will not be affected. Not even the enamel is affected.
Your treatment will begin with a thorough examination of your teeth and gums to ensure they are healthy and the treatment would be suitable.
The gel used during the treatment contains the lowest percentage of hydrogen peroxide and the pH is neutral which is why this treatment records the lowest amount of sensitivity issues in its sector with 91% of patients reporting minimal or no discomfort during the treatment.
Philips Zoom technology is only available in authorised clinics and will only be administered by a specialist. Philips Zoom contains a patented formula which helps protect the enamel and reduce dental sensitivity. It is activated by the most advanced technology using LED light, (Light Emitting Diode), developed exclusively by Philips. This is not a hot UV light nor is it activated by laser. It is a cool, soft, blue light which together with the gentle whitening gel will return your smile to its natural white.